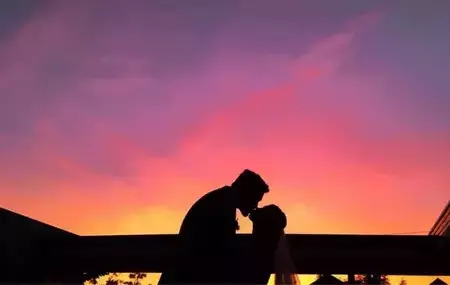 Charlene Bobis was a Facebook friend. I never met her. We only share encouragements online. She believed in me and I in her. On February 2, 2018, Charlene sent me a private message asking if I can accommodate her friends, Dr. Edrie Alcanzare and Dr. Jennifer Resuelo.
Doc Edrie went straight to the point on what they need and why they need help "She's starting to panic and it's contagious so we decided (after originally not planning on doing so) to get a coordinator". What was causing the panic? Without second thoughts he said, "Facebook Wedding groups. I told her not to immerse herself in them. But she wouldn't listen". When I heard that I knew right then and there that Doc Jen got to read wedding horror stories. And he confirmed by saying, "Horror stories, really bad experiences of other couples with certain suppliers, things gleaned vicariously through her friends' weddings. I hate to say it but we're close to Bridezilla levels". Doc Jen is very hands-on in planning their wedding and does her own research with time permits. But looking and comparing vendors online comes with a price and it gave her stress.

Reading horror stories will make anyone paranoid and doubt everyone. When you're busy or planning your wedding from overseas, you can only rely on the internet. It is hard to trust someone you hardly met with your money and your wedding, so look for social proof (better known as client feedback/testimonials). This will help put your mind at ease.
THE COURTSHIP
It was the year 2011. We were both deployed as Doctors to the Barrios (DTTB) then. He was assigned in Marinduque while I was assigned in La Union. As DTTB's we regularly meet at DAP Tagaytay twice a year to have our continuing medical education (CME). I knew Edrie since then but we never had such conversations because most of the time, we sit together with our classmates. Me with my PLM friends and Edrie with his fellow UP alumni. It was during our second CME (May 2012) when we finally had a chance to talk to each other because of this activity where we were both grouped as INTJ following a Myers-Briggs Type Indicator Personality Inventory. We both belong to the same personality group where we are introverted, intuitive thinkers and judging instead of perceiving. We were seatmates then and this weird guy started to ask me about my experiences in my area. It was a nice start but It didn't occur to me that this guy will, later on, express his interest in me.
How did I know he is the one?
At first, I was doubtful with him showing me his sweet side. I don't really believe in happy ever after love stories. So, I confronted him and asked him his truest and sincerest feelings. He confessed to me that he had previous bad experiences in the past with regards to his love life. He had some reservations and hesitations about getting into a relationship because of rough experiences in the past. I said blatantly that I am not looking for a short-term relationship. So if his intention is to just try some things, this courtship must end. He persisted in showing his feelings to me even when we are already in our different areas. He consistently called every day to ask how my day went. He wrote and sent letters to me and assured me that he will keep on doing these until I will realize that he is really serious about his feelings. It was around May 2013, just after my birthday when I prayed hard and asked for guidance regarding my decision. I took a leap of faith. I know, deep inside me that he was the one for me and he was the I've been asking for.
How and when did you decide to finally tie a knot?
Personally, the moment I agreed to become his girlfriend, I already knew that he would become my husband. But since it was too early to decide, we both waited for three more years until he formally proposed to me. Edrie is a good person. He is the first person who I can trust fully.
THE PROPOSAL:
I was actually sensing some hints that he would soon propose to me because he asked me my finger size by inquiring me the glove size I wear. He tried measuring my fingers and jokingly teased me he will soon propose. We planned to have our annual get away from the hospital in Puerto Galera. We were in the beachside in the evening. He bought pizza for us to eat while in the beachside. He was about to propose when we suddenly heard a creepy noise, someone whistling nearby which came from the trees behind us. It was evening time and our place was already dark because there were no light posts there. We were alone in that area of the beach. We both felt that someone is watching us from the trees around us. So I immediately asked Edrie to go back to our room and just eat our pizza inside. He was hesitant at first but he was rattled too. The whistling was hard to explain. We were exhausted because we sprinted back to the hotel. So, we waited and stayed inside our room for a few more hours. While I was about to prepare myself to sleep, he showed me the engagement ring, knelt down, and asked me to marry him. I was teary-eyed. He was crying too. I said yes. He was saying he was sorry for taking him so long to propose. He said he has been wanting to marry me since our first anniversary but due to financial constraints, he had to wait for a few more years to finally propose.
THE PREPARATION:
After the proposal, we started to talk for real about our wedding. We first talked about the date, venue, etc. Since we were both in medical training, we had little free time to work on our wedding. Our dates during our free time were consumed for wedding planning. Most of our plans shifted along the way.

Initially, I wanted a garden wedding sometime in December somewhere in Tagaytay or in the province. But we had no idea how to do it. Until some of our friends who were already married, advised us to go to some bridal fairs. It was in the Before I Do Bridal fair in Megamall that we finally had some grasp as to what we had to prioritize in the wedding planning. We scheduled our next bridal fairs and decided to book our suppliers. Since most of the suppliers offered freebies and discounts, we opted to book them during these events. We booked Hizon's catering at first, then we booked Studio 1 as photographer and videographer, Majica team as our hair and makeup artists, Mjoyce printing for wedding invitations, SJT strings as our musicians, Acme Jewelry for our wedding rings, and Greenblooms as our supplier for bridal bouquet and entourage flowers. Bridal fairs allowed us to explore some of the suppliers. It was in the bridal fairs where we found most of our suppliers. Through visiting the bridal fairs, especially the Before I Do bridal fair series, we learned what we wanted during our wedding. It was because of booking our suppliers during the bridal fairs that the planning moved from just being a concept to reality.
THE DAY:
The big day surprisingly went according to plan. Edrie and I felt so relieved that our guests were satisfied and nobody complained about our wedding. We are both very happy and thankful to our suppliers who also worked hard to fulfill what has been requested and asked from them.
Grand COBO, our wedding venue for the reception and ceremony was booked not during the bridal fairs. It was referred to me by one of my friends. When Edrie and I inspected the place, we both immediately agreed that this would be our wedding venue.
Princess Kisha by Marilou Mente was my supplier for bridal gown while Toppers Gents Haute Couture is Edrie's supplier for his suit. Papemelroti was chosen for our wedding giveaways.
TIPS:
There are challenges we encountered during the wedding preps. Mostly due to a disagreement regarding our decisions. For example, I wanted to book a certain supplier but Edrie didn't like them because our budget was limited. We had to stick to the budget we set. We had to always put in mind that the wedding is a testament to our love for each other, everything else comes second. Regardless of how simple our wedding would be, what is important is that this was a strong symbol of our love and commitment to each other.
It is important to have check and balances. We have to keep track of our budget and put a priority on what is most important for us. In our case, we wanted our guests to be satisfied with the food and be comfortable with the venue.
Lesson learned during bridal fairs, it is important to do research with the suppliers you wanted before booking them. Visiting bridal fairs is most of the time overwhelming especially if you just go there without doing research. It would be a time saver if you already had a list of suppliers in mind to visit in the bridal fairs.
It is vital to check the contracts, read them carefully and request all the details being discussed to be written in the contract. There might be some details written in the contracts that are not being discussed during the time you booked them that may surprise you later because your expectations do not fit the outcome. I have already prepared questions for the suppliers before booking them and then have them be clarified during the booking.
THINGS TO AVOID:
Avoid being a pessimist. It does not help. If you are always worried during your day, it will just ruin your look and your big day. Trust the suppliers. They are there to help you. Avoid starving yourself before the wedding. In my case, after the wedding, I was very hungry because I was not able to eat during the wedding.
More than anyone else, the couple should be the most important persons during the day. So, they should be the one who enjoys the BIG DAY the most. Do not worry too much during the wedding. In the end, regardless of what will happen during the wedding, you will still be married and go home as husband and wife which is first and foremost, the goal of this wedding.

SUPPLIER RATINGS:
Acme Jewelry for wedding rings- 4/5. We got discounts for our rings. Good deal.
Studio1 Photography – 3.5/5– their package is a good deal, nice output but communication with this supplier is difficult.
Hizons Catering, Inc. 4/5- Foodwise, excellent. Styling is good but during the wedding event, the red carpet used is small and looked a bit dirty.
Majica team for HMUA- 4/5 the team, especially Ms. Sheena Sumalde is very professional and extra caring. My make up seems a bit cakey in the photos of Studio 1 when I got our raw pictures.
SJT strings- 5/5 Nice music, very professional
Greenblooms Florists – 4/5- Bridal bouquet is full packed with flowers. However, a bit of detail that I did not like; they put some blue colored flowers in my bridal bouquet and entourage flowers when I did not actually request them to put. Otherwise, the flower arrangement was still nice.
MyJoyce Printing – 4/5 They are very responsive thru text or email. Just be specific with what you want to put in the invitation.
Grand COBO Events Place – 5/5 Clean, beautiful and we had our pamanhikan at the restaurant in front and the food was delicious.
Simply Beautiful Events – 10/5 At first we were worried that Ms. Summer would roll her eyes at our naivete and total ignorance of wedding planning but she answered all of our questions with more patience than we both had combined. Also, she was instrumental in getting our other suppliers to toe the line, arrive on time, and avoid giving us last-minute stress.