Francis and Kat had a no fuss wedding. Everything was simple, relaxed, environment friendly and everyone had fun!
I actually consider it as a GREEN WEDDING – earth friendly and low cost. How were they able to pull it off? Let's go over some of the things they had on the day of their wedding starting with the:
Bridal car – Instead of hiring a bridal car, Kat used her own car on the day of her wedding. Her driver? Her very own Maid of Honor.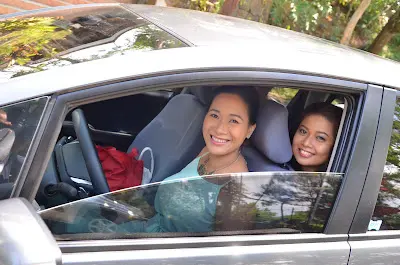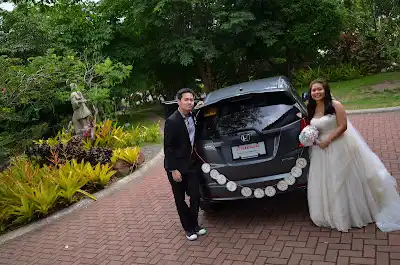 Bouquets and boutonnieres – Kat ordered fabric flowers from her friend instead of ordering fresh flowers. Served as souvenirs as well.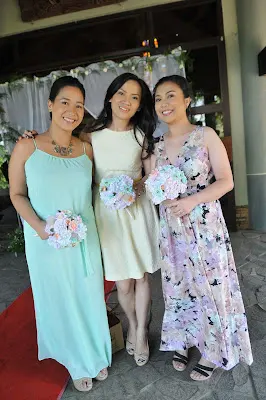 Photo / Video – This was a gift from a relative of Francis who is into the Photo / Video business in the province.
Invitation – They came up with their own simple design for Invitations by Kenneth Uy to execute. Envelope? Lullu of Invitation Designs by Kenneth Uy had a hard time with this one because they used craft paper.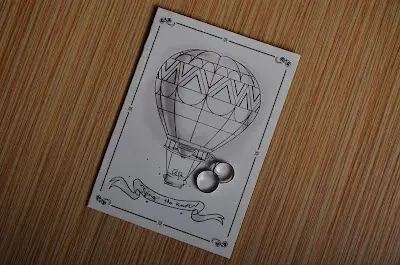 Church entrance and aisle arrangement – Instead of paying for floral arrangements they had potted plants and what's the good thing about this? They donated the plants to the chapel after the wedding.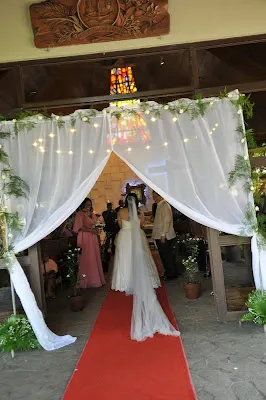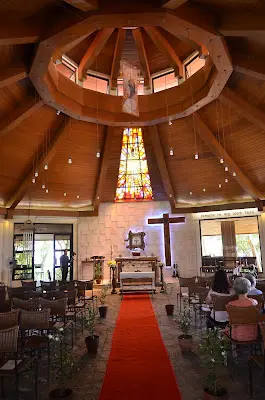 Offertory – Again, instead of flowers, potted plant.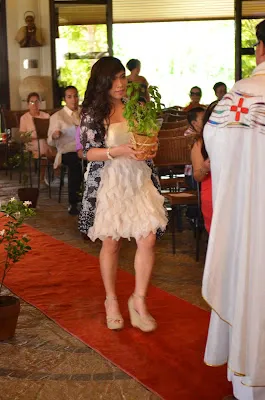 Centerpieces – Potted herbs that some of the guests got to bring home.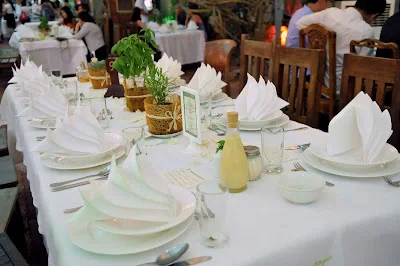 Wine toasting – They had coke instead.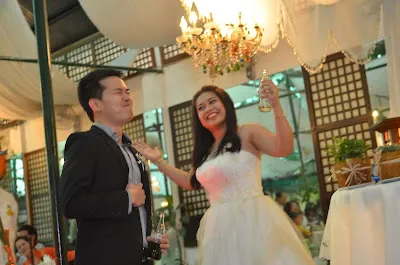 Wedding cake – A humble 1 layer cake. No styrofoam in this wedding.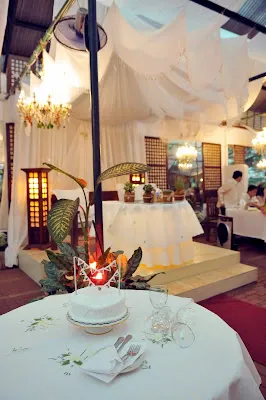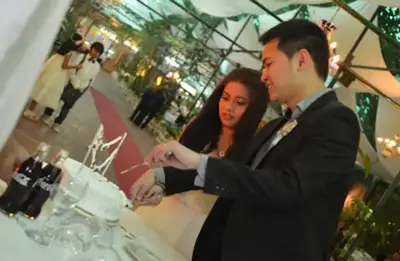 Gifts for sponsors – Wines in native bags
Souvenir for guests – The trusty old photo booth
Featured Before I Do Bridal Fair suppliers:
Month of the Wedding Coordination: Simply Beautiful Events
Entourage gowns: VitaBella
Entourage Hair and Make up Artist: Make up by AnneVida and Alyssa Rae Apostol
Invitations: Invitation Designs by Kenneth Uy
Entertainment: ALT
Emcee: Charito Marie Datu
Photo booth: Tinker Booth