After pinning down your date, the next item on your "To Do List" is finding the right church for your nuptials. Keep in mind that your choice of venue will set the tone of your wedding.
Below are some things you need to consider the following when narrowing down your choices:
Does this place hold a special meaning to me or to both of us?
Getting married at a church where you both worship or at the church that is close to your heart makes your wedding special and adds a sentimental meaning to it.
When I was planning my wedding I was torn between two churches, Ellinwood Malate Church and Central United Methodist Church of Manila. Why these two churches? Ellinwood was where I attended chapel service from my elementary to high school days. Central United Methodist Church of Manila is where I go to church every Sunday with my grandparents. Can you guess which church I got married?
I shared memories with classmates and friends at Ellinwood Malate Church but Central United Methodist Church is the only place where I get to bond with my grandparents every Sunday, plus of course, that's where I was baptized as a child. So yeah, I got married at CUMC.
Is it in close proximity to our preparation and reception sites?
Let us avoid getting penalized by the church for being late (check out our previous post on this) and let's shorten the travel time going to your reception. Nobody wants to be on the road with a growling tummy on the way to your reception.
For the convenience of your guests, provide a map or directions together with your invitation. We don't want your guests or entourage to get lost and miss your wedding.
Is it available on my wedding day? What time is it available?
The answers to these questions are actually vital to your decision making. Because even if the church meets all of your requirements but it is not available on your preferred date or time, you can't force them to open a time slot for you.
Weddings are normally held from Tuesday to Sunday at the following time slots: 8:00 am, 10:00 am, 2:00 pm, 4:00 pm and 7:00 pm.
Can it hold my expected number of guests?
For intimate weddings, small chapels are your best bet to accommodate a small crowd of 30 to 50 guests but if you are expecting a great number of your guests to attend your wedding, you might need a bigger church to fit a bigger crowd.
Take note of the seating capacity of the pews as well. At most a pew can sit a minimum of six and a maximum of twelve depending on the size of your church. Be mindful of how many pews are allotted for your entourage. You might be surprised on the day of your wedding if your guests are not seated because of all of the pews are occupied by your entourage.
Does it have enough parking space for our guests?
If the majority of your guests have cars and not a lot of them will carpool, your guests might decide to go straight to your reception if they do not have a place to park. Go around the vicinity and look for alternative parking spaces and advice your guests about this ahead of time.
Does the church have facilities for PWD guests?
Every guest needs to feel at ease and comfortable and we often forget our guests who are disabled or those who need extra care. To address their basic needs, be sure to check if the church has ramps and toilets with support handles.
Is this within our budget?
Majority of the churches charge a fee for weddings. Some may just ask for less than Php 10,000 and there are those that charge as much as Php 85,000. What are you paying for? Below is a list of what is normally included in your rental fee.
Rental fee includes:
Use of the church
Officiating Minister/Priest
2 Sacristan
Commentator
Lector
Wedding singer or choir
Pianist
Pre-cana seminar
Aisle flowers
Use of a basic sound system
Offerings (host and wine)
Altar candles
But there are some churches that do not have a fixed rate and would just ask you to donate. Isn't that good news?
Regardless of where you plan to have your wedding, always ask what is provided by the church for the amount they are asking. Never assume.
What are the rules and regulations of the church?
Each church has its own rules and regulations. But the most common policies/restrictions that you have to remember are the following:
Choice of songs
No plunging necklines, no sleeveless gowns
Indoor decorations
Use of electrical outlets
Vendor accreditations/fees
Always ask the wedding clerk about the dos and donts of their church before you commit.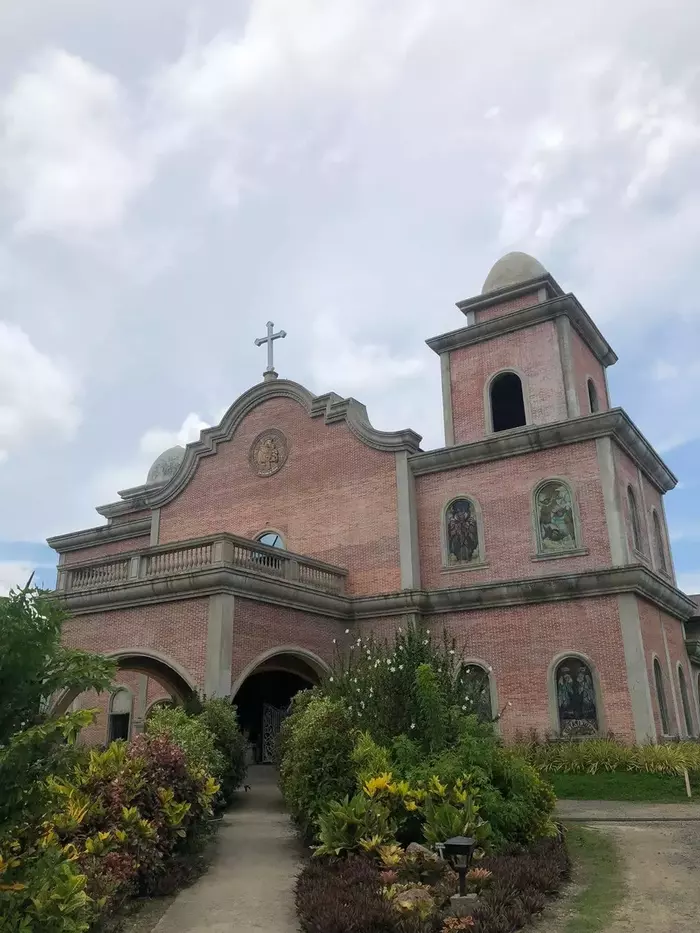 Most of the time we are so busy with the aesthetics of our wedding preparations that we forget the real reason why we are getting married. Everything else is just really an icing on the cake. What's important is you marry the one you love, even if it's just under a tree.