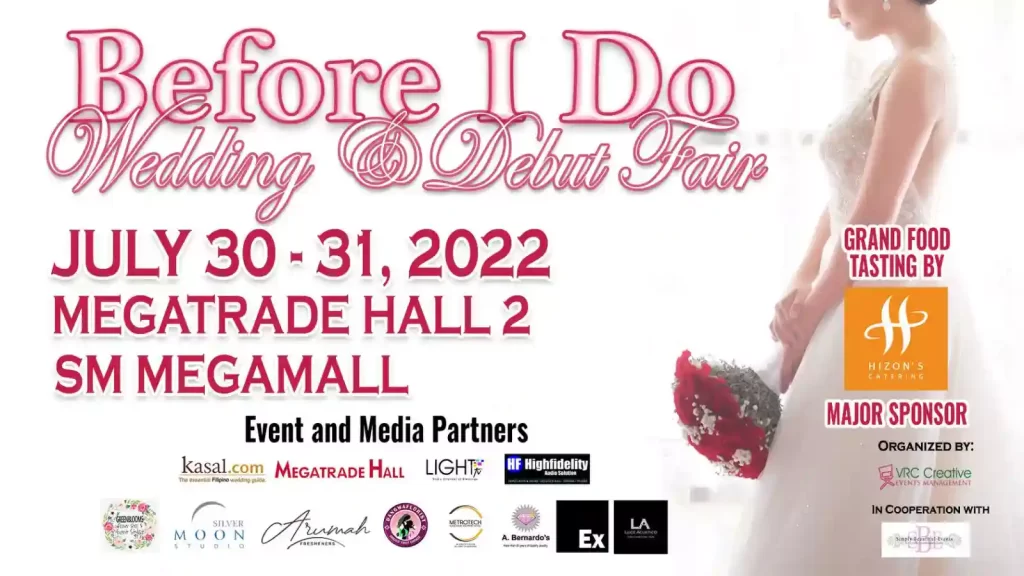 Ok, so you're getting married, and it's time to start planning. If you've already started down this road, you know that there are a million different things to get done before the big day. And if you haven't started planning yet, well, buckle up! Get ready for one heck of a ride.
But don't worry! We've got some tips for making the whole process easier. Even though it can be overwhelming at times, planning a wedding doesn't have to be stressful or miserable. In fact, it can be fun—and even during the most difficult moments of wedding planning, you should try your best to savor them (and maybe even laugh along the way). Here are my top tips for having fun while getting ready for your big day:
SET A BUDGET
Setting a budget before you start planning is the best way to save money and avoid wedding drama. Think about how much you want to spend on each aspect of your wedding, such as the venue and food, and consider having a DIY (do-it-yourself) wedding—you could save thousands by doing everything yourself! If you don't want to do those things yourself, ask friends or family members if they'd like to help out with tasks like making place cards or crafting favors for guests. This will reduce your overall costs and give everyone something fun and meaningful to be involved in! 
Here's an Event Budget Planner that will help reduce your stress level and play around with your available funds.
HIRE A PLANNER
If you're planning to get married, you should absolutely hire a planner. Here's why:
The experience and expertise of a good wedding planner are worth their weight in gold. A wedding expert can take care of all the details for you so that your day goes off without a hitch (and without having to worry about any last-minute details). They know where to find everything from the perfect dress for your body type to the best flowers for your theme, which will save you countless hours of research and shopping yourself.

Good ones come at reasonable prices—about Php 25,000 to Php 35,000 on average—and there are plenty out there who charge much less than that if your budget is tight. It's important not to skimp when it comes to this kind of professional service; if you don't have enough money saved up yet but want some help planning now, ask around among friends or family members who've been through similar processes before; chances are they'll be happy pass along tips and tricks they learned along their own journeys rather than charging full price themselves! 

For a smooth-flowing, stress-free wedding preparation, check out wedding planners such as Eventist Manila, SSR Love and Passion Events Management, and FYI Events at Before I Do. 
BUILD YOUR TEAM
Once you've decided on your date, it is time to look for a venue for your wedding and build your team. Who will help you with your wedding? Who will be there for you every step of the way? 
A wedding planner: Event planning can be stressful. Eliminate the wedding stress by getting a hands-on wedding planner such as FYI Events or Simply Beautiful Events.  

A jeweler: Complete your promise with wedding rings from A. Bernardo's Jewelry, J's Diamond, Kyle Jewelry, and Goldenhills Jewelry. This is surely an investment that you do not have to skimp on.

A designer: All eyes are on you. Every unmarried woman at your wedding would want to look like a million bucks like you. So drop by the booth of Bride and Rose to check out their bridal gowns. 

A photographer: You'll never go wrong with SilverMoon Studio. You and your partner are going to have photos from this day that will last forever. Make sure they're breathtaking! 

A hair and makeup artist: Feel beautiful and confident at your big event. Reliable hair and makeup artists such as Maru Rodriguez Pro Hair and Makeup Artist and Arwin Jay Makeup Services can help you boost your confidence.

A florist: Flowers can make or break any wedding, so make sure yours are beautiful! You are guaranteed to get fresh flowers from Dangwa Florist, and GreenBlooms Flower Shop and Events Stylist.

A caterer: You want people coming up to you after the wedding saying "This food was delicious! I couldn't believe how much food there was!" Be sure to register for your seat at Hizon's Catering's Grand Food Tasting at Before I Do.
 
A venue: This is where everything comes together. And if they don't have what you're looking for at one place, another one might just be perfect. Estancia de Lorenzo, Citadines, and Tyvo Resort are just some of the venues that you can find at Before I Do. 
There are other vendors joining the bridal fair at Megatrade Hall 2, SM Megamall. Go around and check who you want to be part of your team. 
DON'T FORGET TO RELAX AND ENJOY YOURSELF!
Once you become anxious and stressed, you start to be less effective and you just can't think clearly making you make bad decisions. When things go wrong and all you want to do is cry or turn into a bridezilla, try to find a quiet place and diffuse essential oils to help recenter yourself and feel relaxed. We find that to make this more effective, listening to beautiful music and deep breathing exercises really takes you to a better, calmer place.  
You'll notice immediate relief from your wedding stress. If you have a diffuser, fill up to the line of the water reservoir with clean distilled water and add 5 to 6 drops of your favorite essential oil, turn it on, close your eyes, and drift to your quiet place. If a diffuser is not available, place a few drops of essential oils in the palms of your hands, rub them together, cup over your nose, and take deep breaths. Simply Beautiful Events partnered with Oils are Blessings to share essential oils with their clients to help them with their wedding anxiety and sleep.
So relax and enjoy yourself! 
You don't have to be the perfect host, you don't have to do everything yourself. Your guests will have fun if YOU do. The most important thing is that YOU AND YOUR PARTNER enjoy yourselves!
Make sure you have a budget, make sure you have a wedding planner or someone to help you plan the event, make sure you have someone to organize the food and drinks for your reception, and make sure you have a photographer who can capture all of your special moments on film. 
Planning a wedding can be stressful, but it can also be fun and rewarding.
Planning a wedding can be stressful, but it can also be fun and rewarding. For example, you may feel overwhelmed by all of the work involved in planning your ceremony and reception. However, if you delegate certain tasks to other people in your life (such as friends or family members), then this will relieve some of the pressure on yourself.
You could also hire a wedding planner who specializes in weddings at this time of year—they will take care of everything from choosing flowers and menus to booking event stylists for decorations at the reception! A good planner will help both you and your fiancé keep track of how much money is being spent on each part of the event so that there are no surprises along the way
BEFORE I DO: WEDDING AND DEBUT FAIR
Planning a wedding can be both stressful and exciting. The key is to prioritize the things that matter most to you, your partner, and the two of you together. This will help you make smart choices about planning your wedding day. In addition, it's a good idea to stay organized throughout the process by creating a checklist or timeline, so you don't get bogged down in details when there are bigger issues at hand. 
Remember that this is your special day—so have fun with it! 
Before I Do: Wedding and Debut Fair is fast approaching. If you are an event supplier and you want to join the event, shoot us an email at marketing@beforeidoweddingfair.com. If you are a soon-to-wed or a debutante, you still have time to grab tickets for yourself and your entourage. Enter for FREE when you register here! Doors open at 11:00 am. 
Before I Do: Wedding and Debut Fair is made possible with the support of Kasal.com, LightTV-God's Channel of Blessings, SilverMoon Studio, A. Bernardo's Jewelry, MetroTech, High Fidelity Audio Solution, GreenBlooms Flower Shop and Event Stylist, Dangwa Florist, Luce Acustico, Arumah Fresheners, Exhibits Today, Megatrade Hall, SM Megamall and Simply Beautiful Events. 
The Before I Do Wedding and Debut Fair is a production of VRC Creative Events Management Corporation.