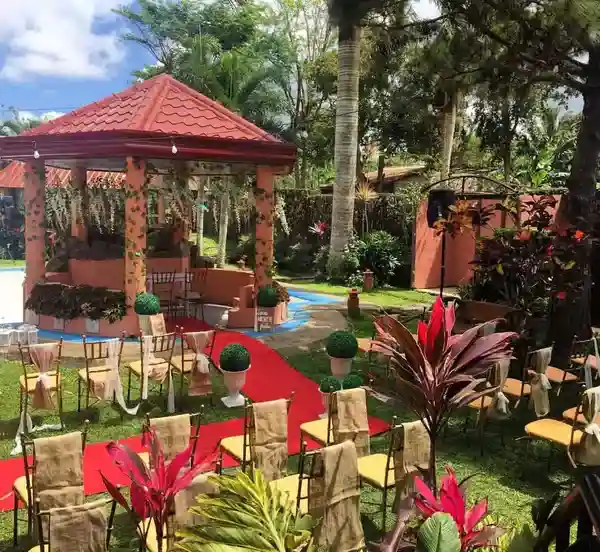 Getting the best venue is very important for the overall success of your event and searching for venues that meet your requirement takes time but it doesn't have to be overwhelming. 
Assuming that you tackled the first 3 Ws (Who, What, and When) in event planning, it's time to identify the "Where".
Below are some basic tips to consider when you are searching for the perfect venue for your event.
Talk to your Event Planner
Event Planners know places that can address your immediate venue concerns. They are more familiar with the amenities, layout and the equipment that you'll need for your event.
Be flexible with your date.
Be ready with an alternative date in case your preferred date is already booked.
You might also want to consider weekdays. Why? Because some venues charge less on weekdays. So if you are not very particular with the date, adjusting your date will be of an advantage for you and your wallet.
Site Visit
Don't be swayed by photos you see online. It is always best to see the place or to experience the place yourself so that you have a clearer idea of what you can do with the place.
Knowing where the venue is, helps you plan out your travel time and find shortcuts in case of traffic or emergencies.
Accessibility
Make sure that everyone, especially people with disability, can access the venue and its amenities. Before you can address this concern, you'll need to understand who your attendees are and their needs.
Capacity
One of the limiting factors for an event space is its capacity. It is best to know beforehand who your audience is and how many you are expecting. Having an accurate estimate of the number of guests will immediately limit your options.
Be sure to get a venue that is not too big or too small for your party. Give a certain allowance for your stage, band, dance floor, and walkways. Be mindful of the comfort of your guests within the venue. The maximum capacity isn't always a comfortable amount of space. Always ask the venue how many people they can fit comfortably.
And most important of all – SAFETY IS A PRIORITY. Make sure that you have enough space to move around in case of emergencies.
Cost
You actually have a choice of getting a bare space or one that is already well decorated. But note that bare spaces can be affordable but decorating the place can be costly. Sometimes, getting a decorated venue can be easier to work with than a bare space. Have a site visit to find out what needs to be done to the place before you commit.
Also, before you book, ask for a complete computation of all the fees that you have to pay. Most of the time, the prices you see online or in their brochures are exclusive of taxes and other fees. Best to find out early on how much you are expecting to pay than be surprised with a huge bill in the end. Not all venues have the same policy on reservation fees. Some would charge something between Php 5,000 to Php 20,000 while others charge 10 to 20% of the total package rate. If you want to book a specific date ASAP, call them and find out how much they charge for reservation fee and if they accept personal checks or credit card payments so that when you visit them you won't show up short-handed.

Services and Amenities
Aside from the appearance of the venue, it is important to take into consideration the services and amenities that the venue offers.
Does the venue have a kitchen?
Does it have built-in audio-visual equipment for you to use?
Does it have available parking or valet?
Does it offer security?
Does it offer catering, floral arrangements, lights, and sound system?
Accredited Suppliers
Most venues have a list of preferred or accredited suppliers that they want to work with. Ask if they charge corkage if you will bring in your own suppliers and how much.
Check out reviews
Take advantage of word-of-mouth. Before you sign that dotted line, investigate. Do your research. And the best people to ask are the ones who may have had an event at the venue that you are eyeing.
DON'T forget to ask for a layoutThe layout will greatly affect different aspects of your event from the types of activities you'll have, the amenities you'll require, and the needs of your team and the attendees.
You're almost done! But do you know why you are doing this? How do you plan to execute everything?